#ISayNoMore to Sexual Violence March
This coming April 29, within the framework of the national awareness month around s3xual aggression; the Yo Digo No Mas movement, the Yonkers school district, and the Yonkers mayor's office join forces for the second consecutive year, in an activity organized to raise awareness and make visible a problem that every day affects millions of boys, girls, women and men in the world: sexual abuse.
Your participation is important!
Join the I Say No More to Sexual Violence March and help us end the silent pandemic of sexual abuse.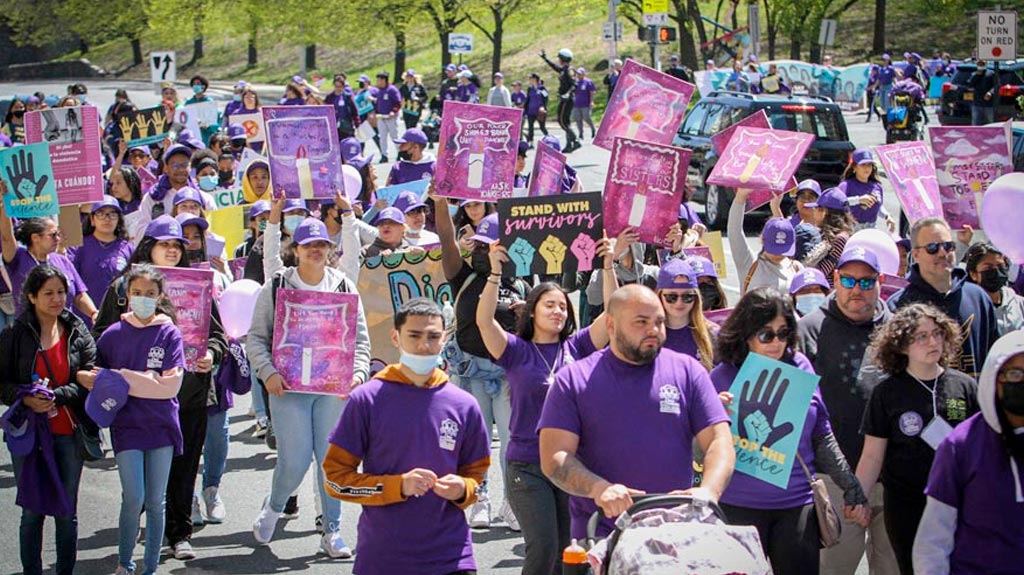 Register
Join us this April 29 to break the chains of sexual abuse of thousands of children around the world.
RAISE YOUR VOICE
This mobilization was the result of the combined efforts of the #ISayNoMore Movement, the Mayor's Office and the Yonkers School District.
As part of the walk, the community had the opportunity to participate in a day of education and awareness where professionals, experts and specialized organizations provided children, teens, parents and caregivers with valuable tools for the prevention of sexual abuse.